Have Questions? Contact Us!
Find out the answers to your questions by contacting us. We look forward to hearing from you!
---
Home Theater System Review: Bose Lifestyle T20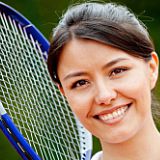 Posted By Anita B.
---
Choosing a packaged home theater system often means compromising on sound quality or design in favor of getting something that's easy to put together. With the Bose Lifestyle T20 home theater system, this isn't the case. Bose pride themselves on sleek design, top quality audio, and components that are easy to put together and use. Unfortunately, however, all of this does come at a price. The question is: is the Bose Lifestyle T20 worth it? Bose Lifestyle T20 Key Specifications RRP: $2000 Speaker Setup: 5.1 Wireless Subwoofer? No HDMI Inputs: 4 3D Passthrough? Yes Average Amazon.com Rating: 4.3 Benefits Of The Bose Lifestyle T20 Sound Quality: A number of key elements go into recreating the kind of sound that you'd usually experience in a movie theater so that you can enjoy it at home. You'll get the true surround sound experience thanks to Bose's patented Direct/Reflecting speakers, and excellent low-frequency sounds with an unobtrusive subwoofer. Getting the system to sound right is easy, too, thanks to the built in calibration system that'll work out the correct distance and delay settings for you. You can really hear the difference between this and other home theater systems. Others may be good value for money, but they can't match up to a system like the T20. Design: Bose are famous for the way they design their products, and the Bose Lifestyle T20 speakers certainly look impressive. Everything looks high quality, from the polished silver receiver to the cubic speakers and the simple yet sleek remote control. Ease Of Use: One of Bose's main aims with the Lifestyle range of home theater systems was to make them as easy to set up as possible. They do this in a number of ways: clear labeling on the packaging, simple instructions to follow and a guided setup on the device. This means it's quick to set up and easy to find your way around it once you have. The remote control is well laid out, less cluttered and easier to use than other home theater system remotes. The only downside is the fact that you'll usually need to view the onscreen display on your TV when using the controls. 4 HDMI Inputs: HDMI inputs are always useful for those with multiple HD devices that need to be connected to their TV. Most home theater systems come with one or two, but the Bose Lifestyle T20 comes with 4, plus two component video inputs, meaning that you can connect various devices up to your T20 and then use a single HDMI output to connect them all to your TV. Compact Speakers: The speakers that come with the Bose Lifestyle T20 are some of the most compact options available to buy. Aside from the subwoofer (which needs to be big for the bass tones) you'll have no trouble fitting in the surround speakers around your living room. Drawbacks Of The Bose Lifestyle T20 No Radio Tuner: An FM radio tuner has become standard on just about any home theater receiver nowadays, yet the Bose Lifestyle T20 doesn't have one. If you want radio, you'll have to pay extra for an upgraded Lifestyle home theater system. No CD/ DVD/ Blu-Ray Player: The Bose Lifestyle T20 home theater system isn't an all-in-one option. It comes with all surround sound speakers, a subwoofer and a receiver but it doesn't have the DVD/ CD/ Blu-Ray player included as with other options. Bear this in mind when you consider the cost. Price: Both of the above drawbacks lead us to the price of the Bose Lifestyle T20: it isn't cheap! Yes, you are paying more for a stylish design and easy set up, but considering the fact that you can get a home-theater-in-a-box for around $500, paying out nearly $2000 on this system from Bose is pretty steep. For additional features that most systems include as standard, such as an iPod dock, you'll have to pay even more for other Lifestyle models. Consider whether the extra features and sound quality are worth this price increase for you. Should You Buy The Bose Lifestyle T20? The Bose Lifestyle T20 is something you'll want to think very carefully about before buying. On the one hand, Bose are charging a lot of extra money for things that come as standard on other models, and features such as radio and an iPod dock are noticeably missing from this system. That said, you can't deny the fact that a lot of thought has gone into the system. It's not cheap, but it's extremely well designed, easy to use, and sounds fantastic. You can certainly see and hear the difference between the Bose Lifestyle T20 and cheaper all-in-one home theater solutions. The question is whether it suits your living room and your budget to go for the Bose!