Have Questions? Contact Us!
Find out the answers to your questions by contacting us. We look forward to hearing from you!
---
3 Ways To See The Stars In Hollywood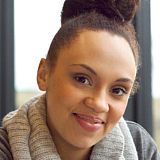 Posted By Arlene C.
---
The word Hollywood brings to mind homes that cost seven figures, rich movie stars and a place where you're never sure who you might see next.

But of course you can never guarantee you will run into a big movie star, no matter how hard you might look. There are other ways to see the stars though, and these can be just as much fun as a quick glimpse of the real thing.

Try visiting the Hollywood Wax Museum for example. This venue on the Hollywood Boulevard guarantees you will be able to rub shoulders with some of the biggest film stars of recent and more distant years. If you have ever wondered whether you were taller than Angelina Jolie, or what Elvis Presley really looked like up close, this is the place to find out the answers.

This venue has been open for four decades now, and it continues to be exceedingly popular with visitors. You can pay tribute to Michael Jackson here and even have your picture taken with your favourite celebrity.

The second way to see the stars is to visit the Hollywood Walk of Fame. You won't actually see them here of course, but you can see their handprints if you go along to Grauman's Chinese Movie Theatre.

You'll find the theatre on the Hollywood Boulevard, and it provides a fascinating look back through the decades at many of the most famous names in Hollywood. Modern movie tough guys such as Bruce Willis and Arnold Schwarzenegger have sunk their hands into the concrete, but there are many older names there as well. Look for classic names such as Joan Crawford and Judy Garland, who left their prints in the 1920s and 1930s respectively.

If you want to see the stars' homes and increase your chances of seeing one of them, you should book a place on one of the tours of their Hollywood homes. Be careful to choose a good quality tour with a good reputation though, as some are not as good as others. And be warned that while you may be lucky and see a movie star, the odds are that you will simply see locations of interest rather than the stars themselves.

One final bonus destination alongside these three is the Hollywood Forever cemetery. This might seem like a strange place to go but the likes of Douglas Fairbanks Junior, "Gone with the Wind" director Victor Fleming and Mel Blanc are all interred here along with many others.

During your stay in Hollywood you can enjoy relaxing at one of the Hollywood hotels as well. You may not be able to afford the million dollar pads of the superstars but you can still relax in comfort during the evenings in the same town.