---
Everything, Everything Trailer #1 (2017) Amandla Stenberg, Nick Robinson Drama Movie HD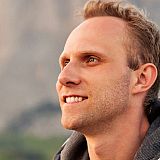 Posted By Eduardo W.
---
Everything, Everything Trailer 1 (2017) Amandla Stenberg, Nick Robinson Drama Movie HD [Official Trailer] Title: Everything, Everything Release Date: May 19, ...
---
Join Our Community!
Like what you see? Get a FREE account and start posting, sharing, and discovering more!
Have Questions? Contact Us!
Find out the answers to your questions by contacting us. We look forward to hearing from you!