---
DOCTOR STRANGE - Movie TRAILER # 3 (2016)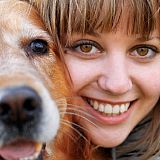 Posted By Janet D.
---
Watch the brand new trailer for Doctor Strange starring Mads 'Hannibal' Mikkelsen and Benedict Cumberbatch! ☆ The Latest BLOCKBUSTERS are HERE ...
---
Join Our Community!
Like what you see? Get a FREE account and start posting, sharing, and discovering more!
Have Questions? Contact Us!
Find out the answers to your questions by contacting us. We look forward to hearing from you!