---
Focus Official Trailer #1 (2015) - Will Smith, Margot Robbie Movie HD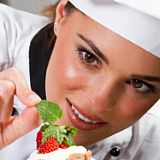 Posted By Laurel H.
---
Subscribe to TRAILERS: http://bit.ly/sxaw6h Subscribe to COMING SOON: http://bit.ly/H2vZUn Like us on FACEBOOK: http://goo.gl/dHs73 Follow us on ...
---
Join Our Community!
Like what you see? Get a FREE account and start posting, sharing, and discovering more!
Have Questions? Contact Us!
Find out the answers to your questions by contacting us. We look forward to hearing from you!